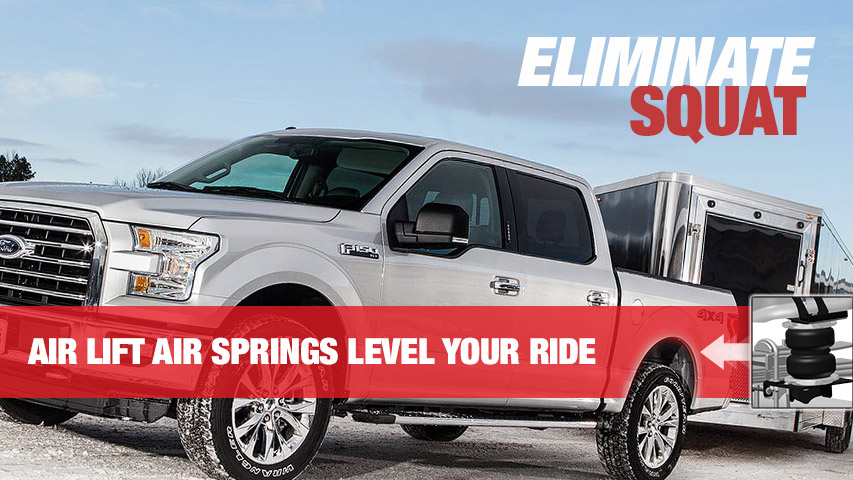 See their full product catalog…
Air Lift Company is a manufacturer of air suspension kits (also called air bag suspension) providing the ultimate air ride for towing and hauling with safety and comfort. Air spring kits provide increased support while towing or hauling heavy loads. Our air bag suspension kits work with existing leaf or coil suspension systems to provide a safe, stable and comfortable air ride.
Air Lift's air suspension kits include everything needed to fully and easily install, including the air springs, brackets, fittings and air line. Add an Air Lift on-board air compressor system to inflate and deflate your air helper springs with the touch of a button from inside or outside of the vehicle. Only Air Lift's Lifetime Warranty covers the entire contents of the kit, not just the air springs (also called air bags).